Friday, April 16, 2021
KFI AM 640's Corbin Carson reports on COVID-19 impacts on Catalina Island in a 7 part series. 4/5/21 Corbin Carson Reports: A...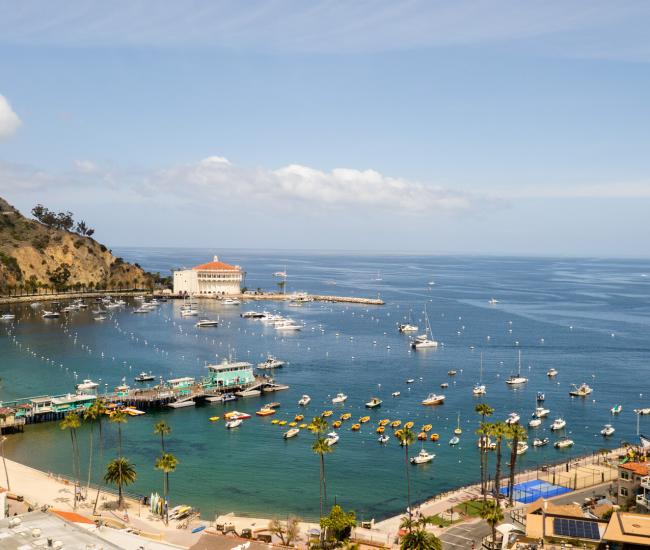 Thursday, March 04, 2021
Catalina Island Reopens to Leisure Travelers TYLER HOLLIS, FEBRUARY 24, 2021 Following the State of California's recent lift of...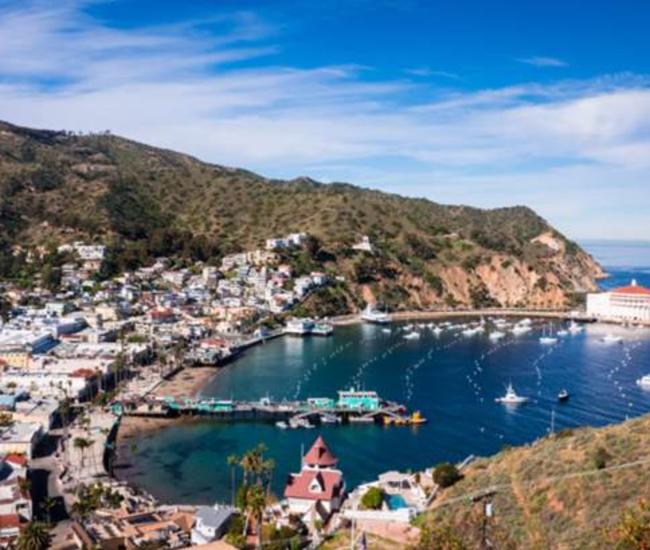 Monday, January 11, 2021
Heather Lake from Fox 5 San Diego's Morning Show did several live streams from Catalina Island on November 17, 2020. Watch Heather...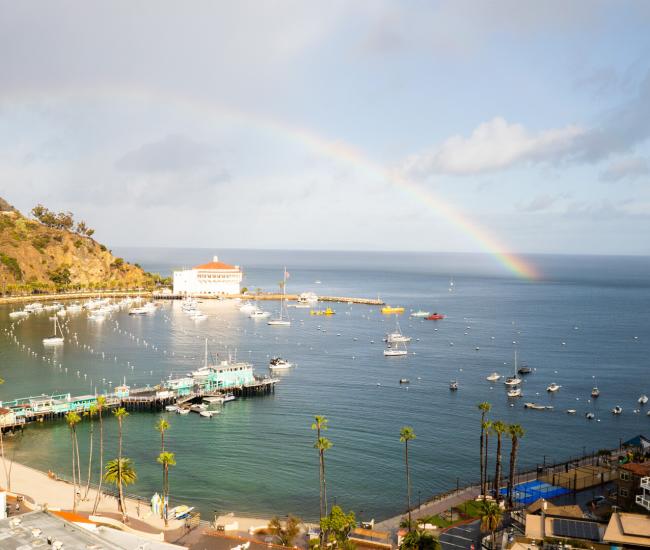 Friday, August 28, 2020
Catalina was included in Visit California's online roundup of "Californian's Continuing to Do Good." Listed under...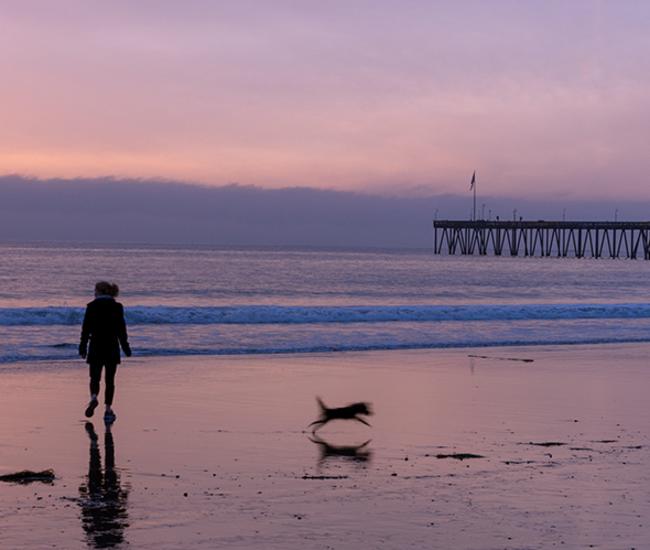 Monday, August 17, 2020
Catalina Island business owners are trying to stay optimistic amid the loss in tourism business because of the coronavirus pandemic....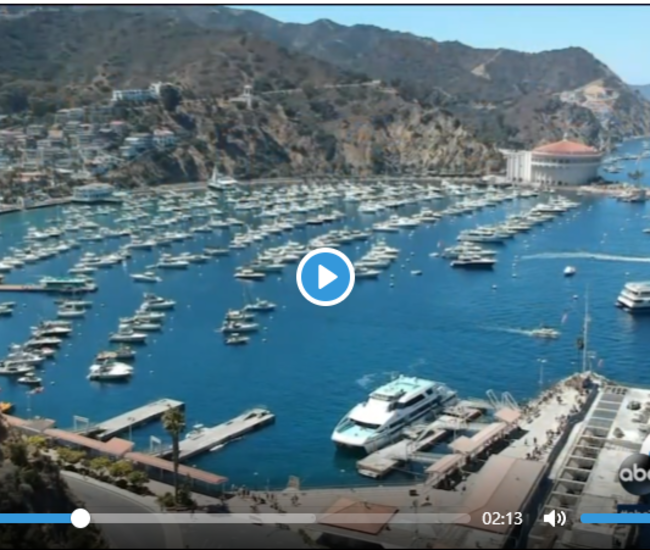 Wednesday, June 17, 2020
NBC 4 LA recently highlighted Love Catalina in it's June 11, 2020 blog within the travel section. Reported by Alysia Grayer...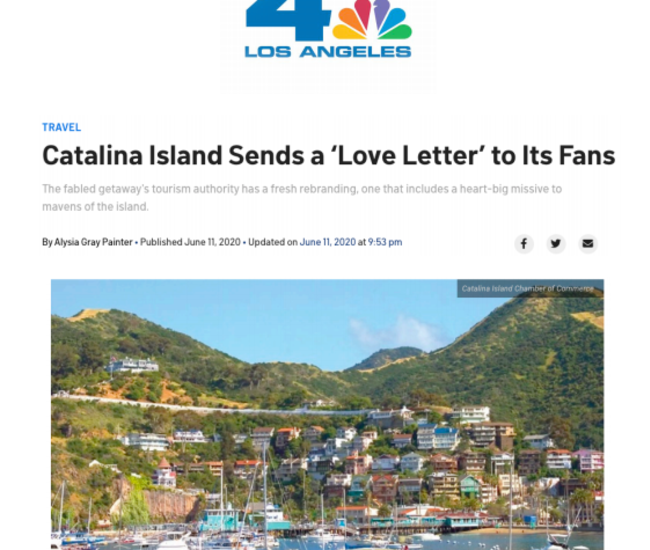 Tuesday, April 21, 2020
Swimrunner Magazine Issue 2 - April 2020 The swimrun season got off to a strong start at the beginning of March with inaugural Otillo...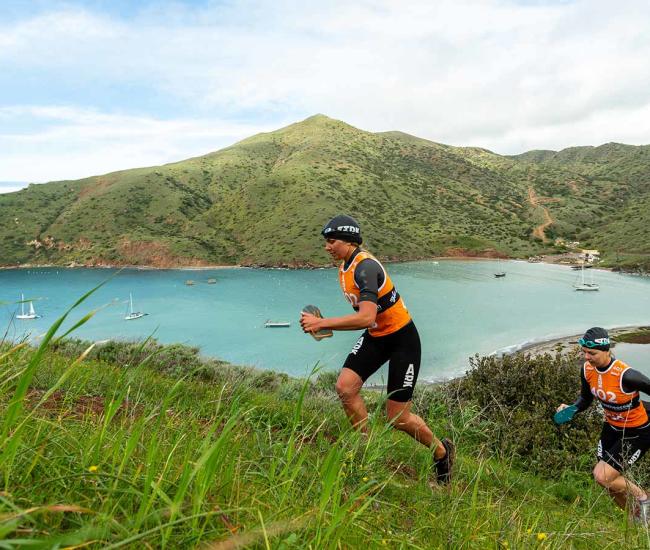 Tuesday, February 04, 2020
Listen to Catalina Island Museum's Gail Fornasiere discuss history, things to do, travel tips and culinary adventures on Catalina...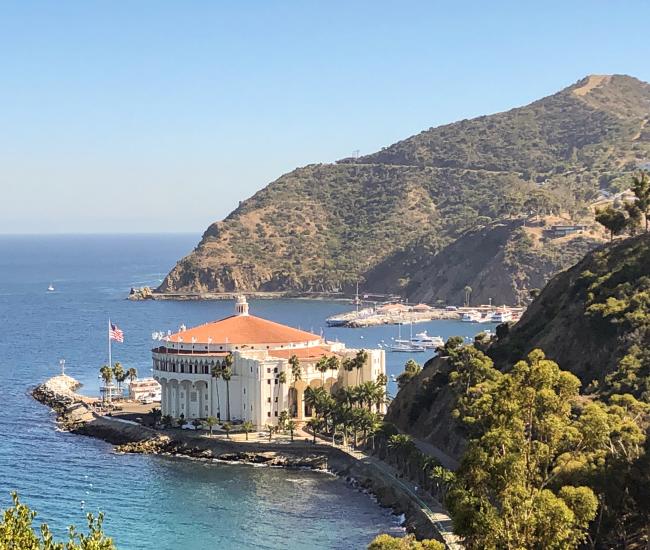 Monday, September 16, 2019
Santa Catalina Island, as the popular 1957 pop song by The Four Preps goes, is "26 miles across the sea" from the coast...