Catalina Island is part of Los Angeles County, and Avalon, incorporated in 1913, was the 13th city in the county.

The Chicago Cubs trained on Catalina Island from 1921 to 1951.

Avalon's golf course was first built in 1892, making it the oldest course in southern California.

There were once two piers in Avalon Bay, the Steamer Pier and the Pleasure Pier. Today the Pleasure Pier remains (first built in 1909).

Former U. S. Presidents Calvin Coolidge, Herbert Hoover, Ronald Reagan, and Richard Nixon all visited Catalina Island. President Warren G. Harding died just one week before his scheduled visit to the island.

Sir Arthur Conan Doyle, creator of the fictional character Sherlock Holmes, visited the island in 1923.

There was once an exclusive gambling establishment on Whittley Avenue called the Pilgrim Club. Built in 1902, it burned down in the Avalon fire of 1915, along with the about a third of the town.

In 1929, Winston Churchill visited the island just long enough to catch a marlin in record time.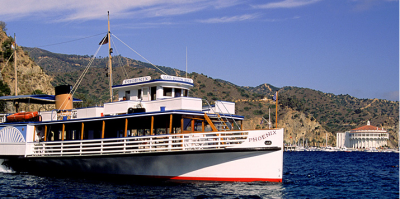 The M. V. Phoenix, last of the island's fleet of paddlewheel glass-bottom boats, was originally built in 1931 and retired from service in 1991.

William Wrigley, Jr., of chewing gum fame, purchased controlling interest in Catalina Island in 1919. The Catalina Island Company is still owned by members of his family.
Discounted Off Season Rates
Up To 30% Savings!
The crowds are gone and the ocean is calling your name!