Zane Grey Pueblo
In 1926, best-selling American novelist Zane Grey, who authored stories depicting the American West, built a home on the hillside overlooking the Avalon Bay. He spent most of his later life in Avalon writing and fishing. He was fond of saying, "In order to fish, I write." Some of the titles he authored include Call of the Canyon, Riders of the Purple Sage, The Thundering Herd, Under the Tonto Rim, and The Vanishing American. Many of his stories made it to the big screen; 112 films have been made from his novels. Parts of the movies The Vanishing American and The Thundering Herd were thought to be filmed on Catalina Island and these productions are thought to be the reason 14 bison ended up on the island in the 1920s.
Zane Grey, who was originally from Ohio, first visited the island in 1905, honeymooning with wife Dolly. Dolly and Zane moved west in 1918, settling in Altadena. Zane was an avid fisherman, who enjoyed fishing the waters off Catalina Island and briefly became president of the Tuna Club after hooking a record setting tuna.
Zane Grey built his island home between 1924-1926. Grey's Hopi Indian adobe-style hilltop estate was modeled after Native American dwellings he'd seen in Arizona. The home, which sits high above the Avalon Bay, across from the Catalina Chimes Tower, was built with a garage, an apartment and guest house. After Grey's death in 1939, at age 67, his pueblo was converted into a hotel. The hotel featured 16 rooms, a pool and sweeping views of the Avalon Bay. The hotel closed in 2011, underwent an extensive renovation and reopened in November of 2019. A new addition, called the North Tower, offers eight new suites named from Zane Grey book titles. The South Building houses rooms from the original estate. An elevator and additional dining space has been added to the hotel.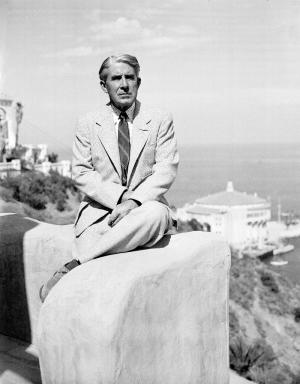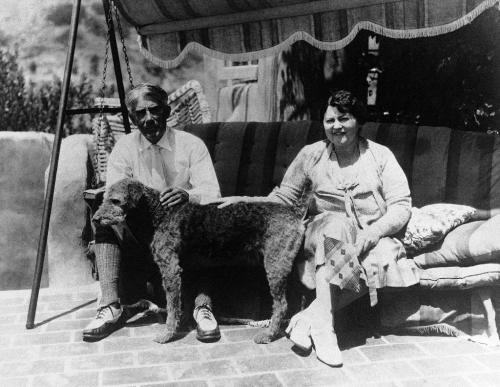 Zane Grey and Zane Grey and wife Dolly on Catalina Island. Photo Credit: AP & Daily Breeze.
$10 Off Catalina Island Ferry
Hop onboard the Catalina Flyer for daily ferry service from Newport Beach to Avalon, Catalina Island in just over 1 hour.
Online reservations are now open!
A sparkling night of evening gowns, tuxedos, champagne, dining and dancing on Sunday, December 31 in the world-famous Casino Ballroom.