Catalina Snorkeling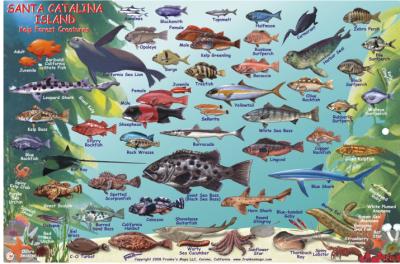 The crystal clear waters around Catalina Island are known as great spots for snorkeling. Snorkeling is a great way to explore and to see the undersea wildlife around Catalina Island. Guided and self-guided Catalina snorkel tours are available. Some of our favorite snorkeling spots include Lover's Cove Marine Preserve, Casino Point Dive Park and the waters around Descanso Beach. Catalina Island Marine Protected Areas are perfect for snorkeling and underwater exploration.
There are a variety of fish that you may see while snorkeling around Catalina Island, including the Garibaldi, California's State Fish, Giant Sea Bass, Opaleye, Topsmelt, Walleye and Halibut. You might also spot Bat Rays or Harbor Seals. 
Snorkel
When is the best time to snorkel on Catalina Island?

Summer is the warmest time to snorkel around Catalina Island. You can snorkel year round on Catalina Island. During cooler months, you may wish to rent a wetsuit.
Where can you snorkel on Catalina Island?

You can snorkel all around Catalina Island. Some of the best spots to snorkel are our Marine Protected Areas. There are several in Avalon including Casino Point Dive Park and Lovers Cove Marine Preserve.
Can I snorkel for free on Catalina Island?

Yes, you can snorkel for free on Catalina Island. Our beaches and parks are open to the public. There is a charge to rent snorkel gear or to join a guided snorkel tour.
Discounted Off Season Rates
Up To 30% Savings!
The crowds are gone and the ocean is calling your name!
Online reservations are now open!
A sparkling night of evening gowns, tuxedos, champagne, dining and dancing on Sunday, December 31 in the world-famous Casino Ballroom.