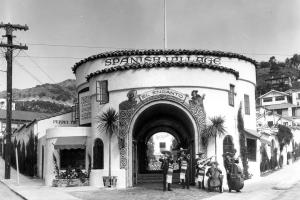 On Cinco de Mayo we celebrate the Mexican heritage of the United States. Catalina Island's history is one that is intertwined with Mexico. Once part of Spain, California become a province of Mexico in 1820. Catalina Island was awarded by Mexican Governor Don Pio de Jesus Pico to a private citizen as a land grant in 1846, just four days before the United States invaded California. It was sold 1850, two years after the Mexican Cession making California part of the U.S.
When William Wrigley, Jr. purchased controlling interest in the island in 1919, he set out to make a vacation destination with a Spanish influence, modeling El Paseo de El Encanto Marketplace after Olvera Street, LA's famous Mexican Marketplace. El Encanto building was the showpiece of William Wrigley Jr.'s early California flare in Avalon, an effort to preserve the traditions and culture of old California. Spanish tile is adored on buildings and fountains through the city of Avalon. Wrigley invited employees of Mexican decent to work on the island and welcomed visitors arriving on Steamer Ships with Mexican Mariachi Bands. Four generations later, the Mexican heritage is alive and well on the island.
Events and more
On Cinco de Mayo, celebrate with Ballet Folklorico on the Wrigley Stage, starting at 5 pm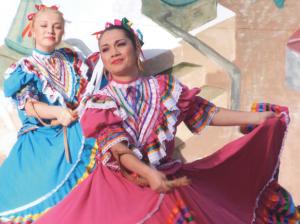 . Then head over to the Catalina Island Museum for Art & History for a community celebration of Cinco de Mayo. The event features live music by local favorite Sin Frontera, a special dance performance by Ballet Folklorico Quetzal. 
Local restaurants offer Cinco de Mayo specials. 
Of course, you can always enjoy a margarita. Find the best places to enjoy a margarita on Catalina. You can also follow our Catalina Taco Trail for delicious, authentic fresh fish tacos, carne asada and more.
Whether you're celebrating National Margarita Day, Cinco de Mayo or just loving to taste your favorite libations, we have the list of…
Catalina Island is famous for many things like Buffalo Milk, Bison Burgers and Flying Fish, but did you know that the restaurants on…