Whether you're celebrating National Margarita Day, Cinco de Mayo or just loving to taste your favorite libations, we have the list of the best places to enjoy a margarita on Catalina Island! 
1. Maggie's Blue Rose
Located on Crescent Ave, Avalon's front street, Maggie's handmade Margaritas include the Coconut Margarita, Mango Margarita and Watermelon Margarita.
2. Coyote Joe's
Located on Catalina Ave, just off front street, Coyote Joe's "Coyote Famous Margarita: is made with Sauza Blue Reposado, sweet & sour, Dekuyper, triple sec and lime.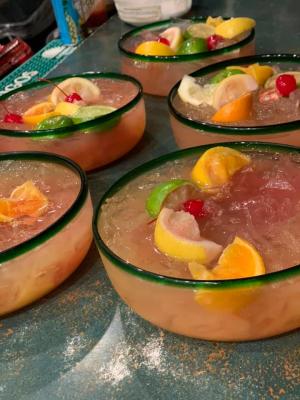 3. Luau Larry's
Located on Crescent Ave., Luau Larry's, although famous for tropical drinks like the Wiki Wacker and Mai Tai, you can always grab a Margarita of your choice.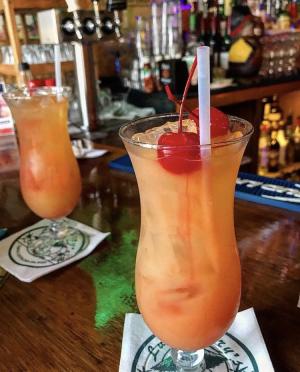 4. Descanso Beach Club
Located at Descanso Beach, just past the famous Catalina Casino, Descanso Beach Club offers open air beach dining year round. Try the Spicy Cucumber Margarita, a favorite among visitors.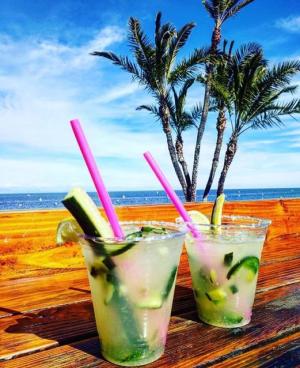 5. Bluewater Avalon
Located on the Crescent Ave, on the water, diners enjoy the Serrano Margarita with hand-crushed fresh serrano chili, the Pilikia Margarita with orange bitters or a crowd favorite, the Skinny Margarita.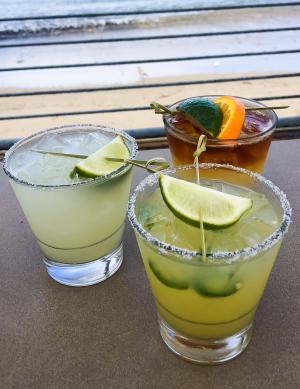 6. El Galleon
Located on Crescent Ave, El Galleon is open for lunch and dinner. Try the Original Cuervo Margarita with Cuervo Tradicional Silver Tequila, fresh lime and agave syrup or a Frozen Mango Margarita which comes with a little flare.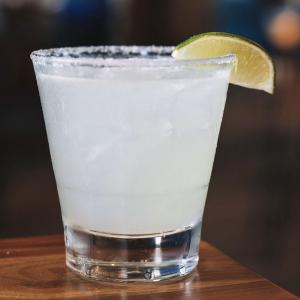 7. The Cove Bar & Grill
Located at the Catalina Canyon Resort (formerly the Holiday Inn), The Cove offers indoor dining and patio dining overlooking the pool. Enjoy daily Happy Hour with half off Margaritas!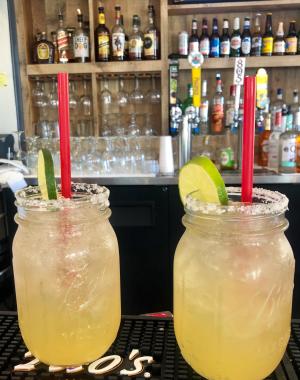 8. The Naughty Fox
Try the Chili Mango Margarita, a delicious mix of chili-infused silver tequila, mango, house mix served with a tajin rim.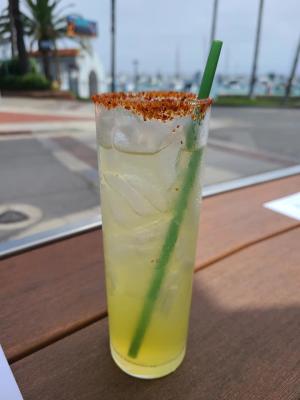 9. Catalina Cantina
Located on Crescent Ave, the Catalina Cantina offers traditional Mexican fare along with a variety of Margaritas. Try the Horni Kicker with Hornitos Tequila, the Catalina Kicker or the classic Cadillac Margarita.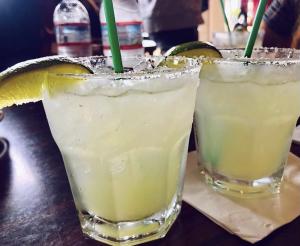 10. Mi Casita Mexican 
Located on Clarissa Ave, just around the corner from Avalon's front street, enjoy open air dining at this Avalon favorite. Mi Casita's house special margarita is the Baha Margarita which includes a 7oz Coronita that hangs inside the glass.