Catalina Island Pride Month
June is Pride Month on Catalina Island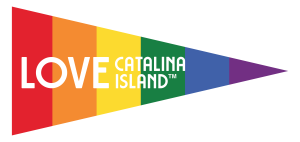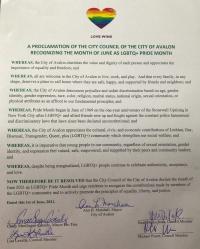 Avalon City Councilmember Michael Ponce issued a proclamation declaring the month of June as LGTBQ+ Pride Month on the island. Residents and visitors were invited to celebrate the historic month with a walk on Saturday, June 12. In addition, the iconic Catalina Casino was lit in rainbow colors from June 11-14 in recognition Pride Month and the LGBTQ+ community.
PRIDE EVENTS & HAPPENINGS
Rainbow lighting of historic Catalina Casino - June 11-14
Pride Flag at Wrigley Stage
Pride Walk gathering at Wrigley Stage June 12 
All Love Catalina Island social channels updated with Love Catalina Island Pride logo.
Download the Love Catalina Pride Flag logo.
CATALINA PRIDE MERCHANDISE AVAILABLE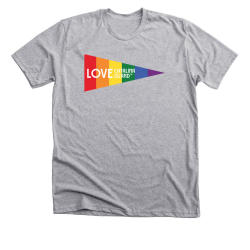 T-shirts: Show your Love Catalina Pride and order t-shirts and sweatshirts. The Catalina Pride shirt is emblazoned with the special LGBTG+ Pride Love Catalina burgee flag logo on the front. The premium unisex t-shirts are a 60/40 cotton & poly blend and are just $24.99 in sizes XS-4XL. Order online here.
Pride pennants: Custom Catalina Pride burgee flag pennants (same logo as t-shirt) are available for purchase at the Catalina Island Visitor Center at 1 Green Pleasure Pier for just $19.50 each. Stop by to get yours today!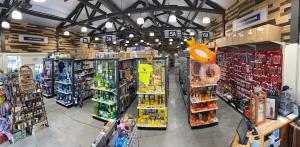 LOCAL BUSINESSES CELEBRATE PRIDE MONTH
Stop by and check out the new colorful and creative rainbow end displays at Chet's Hardware in honor of Pride and the LGBTQ+ Community.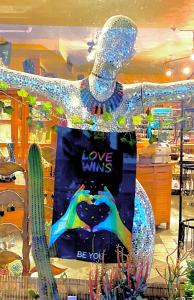 Bay of the Seven Moon celebrates Pride Month.