Catalina Island's 29th Annual Shop Catalina Holiday Kick Off event is Saturday, December 3rd. Shop Catalina is a month long event that kicks off with a fun filled day of holiday cheer. Shoppers can pick up their Catalina Island shopping discount card December 3rd though December 10th from participating island retailers. Discount cards are valid through December 24th.
What's the allure of attending on December 3rd? Retailers typically offer opening day discounts that are greater than the month long discount. 
There's Shopping
And a lot of it at more than 30 shops and stores. Island retailers rarely offer discounts. This is your one time to realize a discount on your favorite island souvenirs including art, housewares, gifts, clothes and more. December 3rd discounts range from 10-30% off.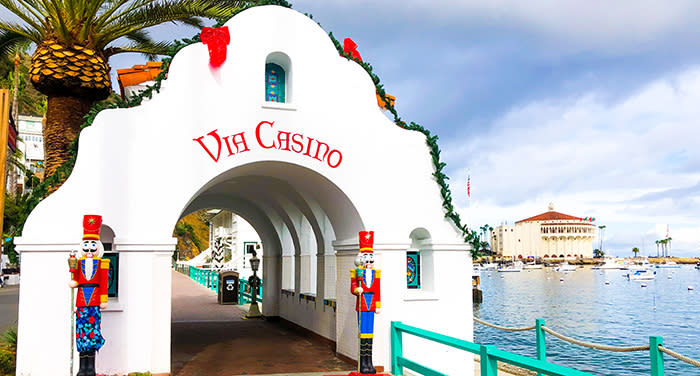 Santa Will Be There
Santa and Mrs. Claus' sleigh looks a little different than most. They arrive in style on an Avalon City Fire Truck! The Claus' will preside over the annual Christmas tree lighting.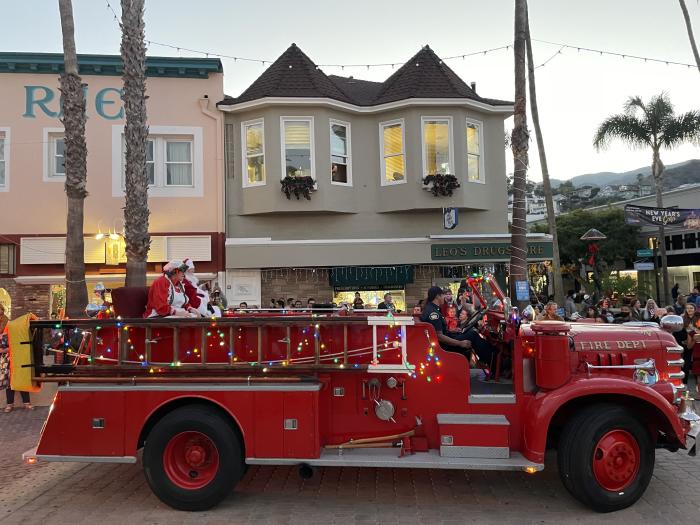 There Will be Singing and Caroling
Get into the holiday spirit with caroling from the Catalina Kid Ventures performers who are set to perform on the Wrigley Stage just after 4 pm. Following their rendition of holiday favorites, The Jingle Singers will perform, welcome Santa and Mrs. Claus to town and then set off on foot through the streets of Avalon spreading holiday cheer.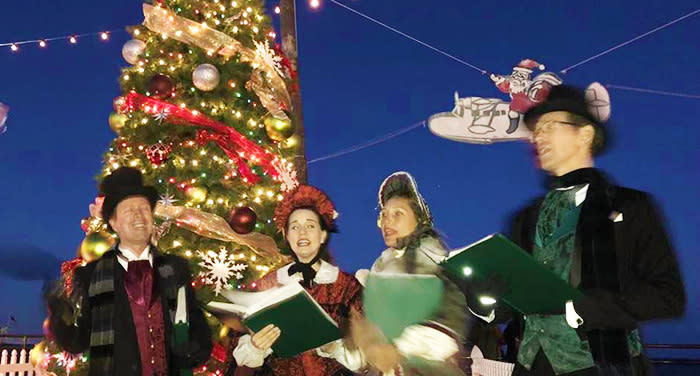 You Can Support Small Businesses
What's more fun than hand picking personalized holiday gifts for loved ones from small independent retailers. Our shops offer an eclectic mix of gifts perfect for anyone on your list. Catalina tile, jewelry, clothing, art, memorabilia and much much more are available throughout town.
You Can Win Prizes
Find treasure code words at participating retailers, enter treasure code words online and be entered to win one of three Catalina Island Gift Certificate Grand Prizes, valued up to $125. Plus each retailer will offer an in-store prize drawing, ranging from a $25 gift certificate to a couples massage to candy, clothes and more.
You Can Support Local Organizations
Purchase See's Candies to benefit the Catalina Island Saddle Club, and hot chocolate and popcorn to benefit the Avalon High School Interact Club. You'll need to refuel for all that shopping!
You Can Visit Our Craft Boutique
Local crafters, organized by the Catalina Island Art Association, will be selling their handiwork at the Catalina Craft Corner at Island Tour Plaza.
Ginger Bread Contest
Residents and visitors alike enjoying viewing and judging homespun ginger bread creations brought to life from all imaginations.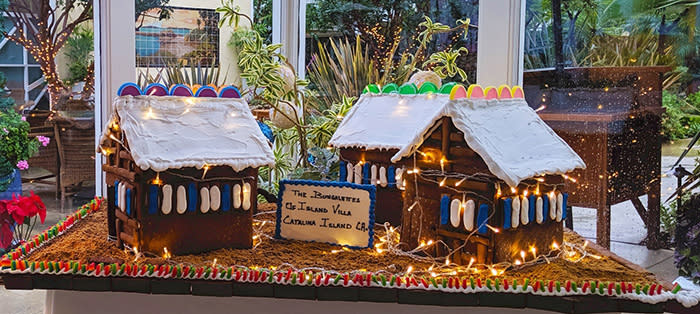 It's Fun For All Ages
From shopping to dining, crafts and caroling, to photo ops with Santa Claus, there's something for everyone of all ages at Shop Catalina!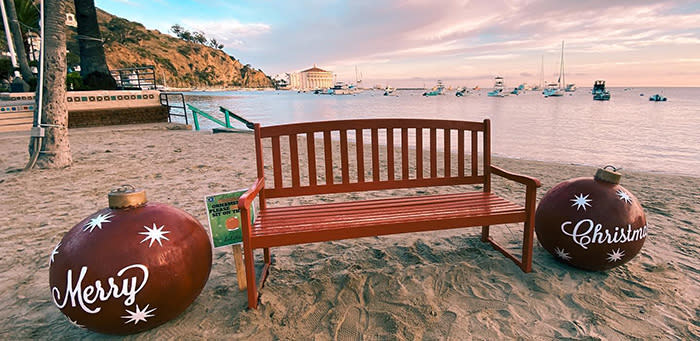 It's Catalina Island
Holiday spirit is in the ocean air. Shop outside along the waterfront. Enjoy a festive atmosphere with decorated homes and businesses, dine out, shop, spend the night, make a weekend of it. Kick off your holiday shopping on Catalina Island!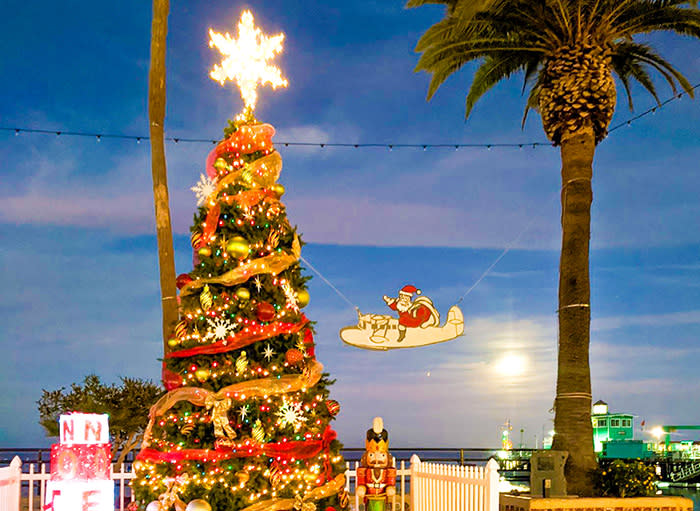 More Information
For a full schedule of Shop Catalina times and happening, please visit our Shop Catalina event page.