Summer beach reads, broody thrillers, engrossing historical fiction, no matter what your favorite reads are Catalina Island is the ideal spot to crack the spine on a good book. Whether you prefer to read with your toes in the sand or a drink in your hand – or both – reading on Catalina Island is a match made in book lovers' heaven.
Catalina Island reads – free and low-cost options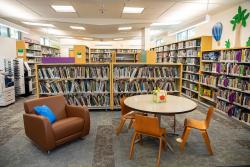 Catalina Island offers several places where you can find good books – either for low-cost, no-cost or trade.
The Avalon Public Library, a branch of the Los Angeles County Library system, located at 210 Sumner Avenue, underwent an extensive renovation in 2019 that expanded the facility significantly. The library rents books to residents and visitors, but also offers DVDs, CDs, public computers and free wi-fi. A collection of Catalina Island books – many out of print and available nowhere else – is available. 
Friends of the Avalon Library stocks several Little Free Library boxes around Avalon. They are located outside of Leo's Drugstore, on the corner of Crescent and Clarrisa (on the harbor side) and next to the showers on Via Casino Way. Take a book, leave a book, although there's no obligation to leave a book. Friends of the Avalon Library also offers free paperback books outside of the library, hardcover books are $2 with proceeds benefiting the programs at the library.
Two's Company of Avalon, 519 Crescent Avenue: This local shop offers a few baskets of previously read books in the back of the store. Donation for the books benefit veterans' organizations.
US Bank, 303 Crescent Avenue: Another free book swap can be found near the stairs in the lobby of US Bank, where you'll also find free magazines.
White Buffalo Gift Shop, 210 Metropole Avenue: The local thrift store supports the Catalina Island Medical Center and offers a used book section, with books $2 or less. It's located across the street from the Catalina Island Museum for Art & History.
Two Harbors: If you are looking for something new to read at the island's West End, there's a book swap located inside the laundry. This book swap is also supported by the Friends of the Avalon Library, which regularly supplements the books on offer.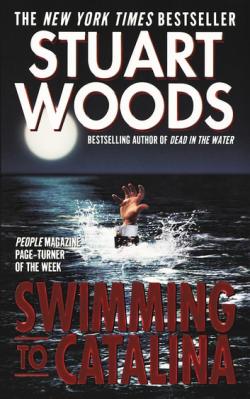 Finding Catalina Island in a book
Catalina Island has also found its way onto the pages of many books, ranging from high-profile thrillers to personal travelogues. Here's just a few of the many places you can discover Catalina Island in the pages of a book.
High-profile thrillers. Stuart Woods and Michael Connelly have both utilized the island in their popular series. Swimming to Catalina features Woods's cop turned attorney Stone Barrington. Connelly's fictional FBI agent Terry McCaleb – played by Clint Eastwood in the movie adaption of Blood Work – was raised on Catalina Island and the island features in several of his books, most prominently in A Darkness More Than Night.
Murder Mysteries. Rachel Howzell Hall's What Never Happened tells the story of a Catalina Island writer who crafts obituaries and untangles a series of suspicious deaths. A View to Die For (A Catalina Island Mystery) by Carolyn Maddux solves the fictional mystery of who killed a wealthy developer set to build a luxury resort on Mount Ada, where everyone in town has a motive for murder.
There's even a children's book titled The Amazing Adventures of Bee Bee the Bison, written by Debbie & Howie Rosen, that tells the story of the first herd of Bison coming to Catalina Island.
Non-fiction books. Looking to learn more about Catalina Island? Several guidebooks have been written about the island, including dive guides, natural history guides, ghost story collections, pottery guides and, of course, travel guides. Catalina Photo Book, which features over 200 pages from more than 80 photographers, highlights the beauty of Catalina Island. Pick up your copy at Latitude 33. Between Two Harbors, available on Amazon, is a series of stories from long-time Two Harbors Harbormaster Doug Oudin. 
Book shopping on the island
Located at 217 Metropole Avenue, the Catalina Island Museum for Art & History's gift store offers books about Catalina tile, the Chicago Cubs' decades of spring training on the island, the history of Plein Air Painting on Catalina, as well as a number of Catalina Island art and history books. Titles available in store and online include Images of America: Catalina Island, Santa Catalina Island: Its Magic: People and History, The Wrigley Family: A Legacy of Leadership in Santa Catalina Island and Catalina By Sea: A Transportation History.
The shop at Catalina Island's Airport in the Sky Restaurant, located in the interior of the island, features a number of books, as well as clothing and souvenirs. The Steamer Trunk, located on Crescent Ave, also carries several titles on Catalina Island's history and stocks a selection of children's books.
The Catalina Island Conservancy's Trailhead Center, at 708 Crescent Avenue, offers books on natural history.
Book lovers looking for new releases will find them at Sugarloaf Books and Shades of Catalina, 403 Crescent Avenue. They also carry an assortment of books on Catalina Island.
Happy Reading!