Camping, Camps & Gear Haul
Catalina Island camping is a rugged, fun adventure for the experienced traveler.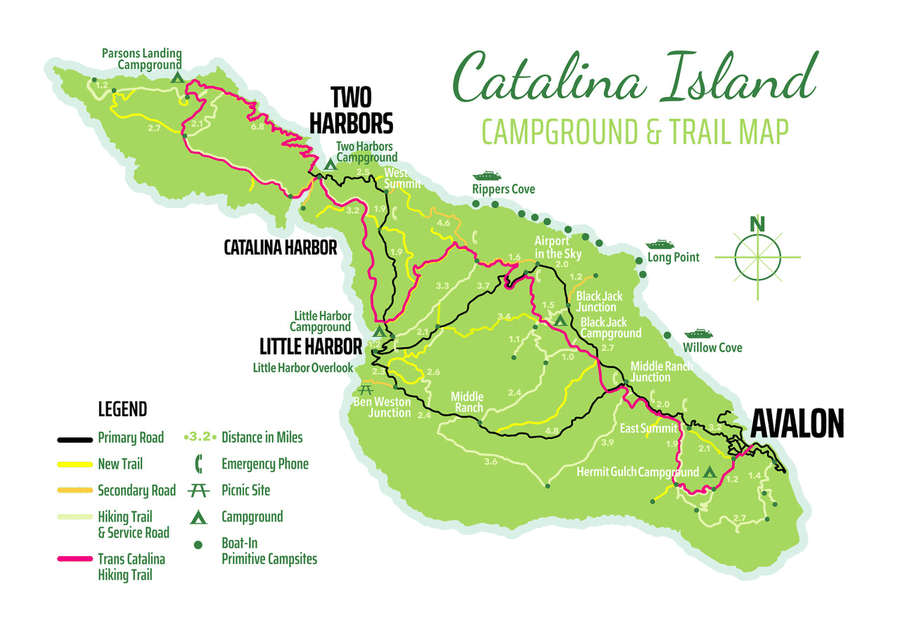 Did you know that camping is one of the best ways enjoy a natural, outdoor experience on the island? Catalina offers summer and family camps, five campgrounds as well as seventeen primitive boat–in only campsites at locations between Two Harbors and Avalon.  The island offers camping accommodations for individuals as well as groups with a variety of amenities.

Group sites can accommodate up to 25 adults and are perfect for a family reunion, school trip or just getting together with your friends. You can even rent camping equipment on the island and have a company set it up at your site for you. All you have to do is show up. 
Camping on Catalina Island can be one of the most memorable outdoor experiences you've ever had!