Film
Thank you for considering Avalon and Catalina Island as a location for your film or photo shoot project.
Our unique island location makes for a very special location and presents some unique challenges. To assist you in meeting these unique challenges, the Catalina Island Tourism Authority has produced a Film and Photo Shoot Handbook to help you identify and locate those businesses and entities with whom you will have to interface in order to have a successful shoot. The CITA is also available to assist you in processing your permits, answering your questions, and assisting you in finding the products and services you might require from local businesses.
Catalina Island Landownership Map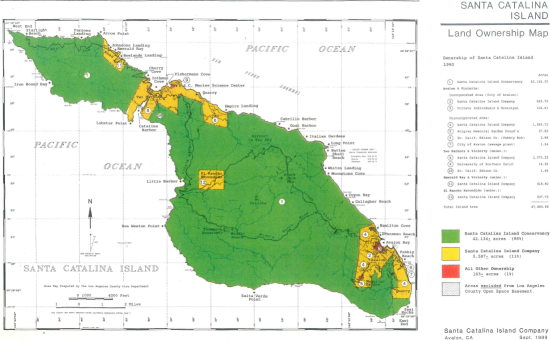 Download the Catalina Island Film & Photo Shoot Handbook (revised July 2022)
(The City of Avalon Film Permit application and the required City of Avalon Business License application are included in this.)
California Production Incentive – Tax Credits
For further information or assistance, please contact Jim Luttjohann, CEO, at 310-510-7643 or jim@lovecatalina.com.
City of Avalon Permit and Fees
Love Catalina facilitates the permits for the City.  The City of Avalon requires a business license, a film permit location fee for use of its streets, beaches and piers, and requires permits for all vehicles brought into the City of Avalon. The City also requires $1,000,000 additionally-named liability insurance coverage, unless aircraft are used, in which case the requirement is $5,000,000 additionally-named insurance.
City of Avalon Filming Permit Fees
(as of July 1, 2022)
$27 Application Fee (non-refundable)
$254/day – 10 or fewer employees at film location
$340/day – 11+ employees at film location
City of Avalon Business License
$134.75 good for calendar year
Still Photography Permits
$118 per day
Vehicle fees (one time fees)
$34 per day OR $352 per month
Catalina Island is 76 square miles in size. The City of Avalon is 2.7 square miles total. The remainder of the island is owned and operated by the Catalina Island Company and/or the Catalina Island Conservancy. Location fees for use of either organization's property must be negotiated with that company.
Initial Contacts
For commercial or news/documentary filming & still photo shoots, contact:
Jim Luttjohann, CEO, Film Liaison
Love Catalina Island, Catalina Island Tourism Authority
P.O. Box 217, Avalon, CA 90704
310-510-7643  fax 310-510-7607
Email: jim@lovecatalina.com
Catalina Island Conservancy Filming Information
Commercial Shoots, News/Documentary Shoots
Peg Meehan, Unreel Locations
2950 Los Feliz Blvd.  Suite 206
Los Angeles, CA   90039   323-953-6189
Email: unreelsite@aol.com
Catalina Island Company Filming Information
Rudy Alvarez, Director of Sales
Catalina Island Company
P.O. Box 737, 150 Metropole Ave, Avalon, CA 90704
4 Park Plaza Suite 420, Irvine, CA 92614
310-510-7430
Email: ralvarez@scico.com
 
Affiliations: