Cruise to Catalina
We look forward to welcoming you to beautiful Catalina Island. Your cruise ship will be docking in Avalon, the only incorporated city on Catalina Island.
When visiting Catalina Island, the need to be conscious of limiting waste and consumption of precious resources is paramount to the long-term experiences had by visitors and residents alike.  Likewise, limiting human impacts and protecting our environment are necessary so that future generations can continue to enjoy this very special place. Find out more about Caring for Catalina.
About Catalina Island
Catalina Island is an island off the coast of southern California, just 22 miles south-southwest of Los Angeles. Catalina Island is part of the Channel Islands and is the only one of the eight islands with a significant permanent settlement—the city of Avalon and the unincorporated town of Two Harbors. Two Harbors, located at the west end of the island, is 13.4 miles by boat, 23 miles by road from Avalon. Catalina Island encompassing 76-square miles and with more than 50 miles of coastline. Nearly 90 percent of the island remains wilderness and is protected from development by the Catalina Island Conservancy. Access to the island's interior is limited to permitted vehicles, bikers, hikers and authorized tour operators. 
2019 marked the 100 year anniversary of when William Wrigley, Jr, the chewy gum magnate and former owner of the Chicago Cubs, purchased Catalina Island from the Banning Brothers. Wrigley's dream was to turn Catalina Island into a world class resort destination for all to enjoy. Read more about William Wrigley, Jr.'s Catalina Island legacy.
Things to Do on Catalina Island
There are so many things to see and do on Catalina Island! The options seem endless. If you can't fit everything in on your cruise to Catalina Island, come back again, stay longer and experience everything that we have have to offer.
Land Tours
See Avalon on an Avalon Scenic Tour. Get into the Catalina's vast interior on a hummer, jeep or bus tour. Catalina's interior is home to the Catalina Fox, American Bald Eagles and our famous Bison.
Boat Tours
Get out on the water. Tour Lover's Cove Marine Sanctuary and see what's under the sea on a Glass Bottom Boat or Semi-Submersible Submarine Tour. Seek out wildlife like dolphins or sea lions and even sometimes whales on a high speed Ribcraft or just cruise around the bay or coastline on a charter.
Food Tours
Explore Catalina Island food scene on a Food Tour. Sample tasty bites and exciting cocktails at several Avalon eating establishments.
Historical Tours
Catalina Island's history dates back to the 1500s. Explore aspects of the island history at the Catalina Island Museum or the Catalina Dive Museum. William Wrigley purchased Catalina in 1919. Tour his former mansion or explore the iconic Catalina Casino with it's art deco theatre and beautiful circular ballroom.
Golf Cart Tour
Full size cars are scarce on Catalina Island. There are no car ferries here. Most residents get around by golf cart. Renting a golf cart and following the self guided tour of Avalon is a great way to get a feel for our beautiful city.
Biking Rentals
You can explore all of Avalon on a bike. Rent one for an hour or for the day.
Zip Line & Aerial Adventure
Catalina's Zip Line Eco Tour is located in Descanso Canyon along with the Catalina Aerial Adventure. The Zip Line is a two hours tour on five separate line where zipper reach speeds up to 35 mph. The Catalina Aerial Adventure challenges guests with five self guided obstacle courses suspended in the trees.
Heli Tours
Take in an aerial view of Catalina Island on a helicopter tour around the island. Half and full day island tours, heli-hiking expeditions and private charters are available.
Parasailing
Soaring high above Avalon Harbor gives parasailers a bird's-eye view of Catalina Island. Catalina Island parasailing companies take adventurers up to 800-feet above the sea while being towed by a high-speed boat. 
Golf
Catalina Island offers a couple of options for those interested in golfing. The Catalina Island Mini Golf Gardens, located one-block from Avalon's waterfront, offers 18-challenging holes and is popular with visitors of all ages. The Catalina Island Golf Course is known as the oldest operating golf course west of the Mississippi and features 9 holes.
Shopping
Stroll along the palm tree-lined streets of Avalon and delight in unique discoveries like artisan jewelry, Catalina-inspired artwork and souvenirs or mouthwatering saltwater taffy. Most of Catalina Island's numerous shops and boutiques are located on or adjacent to Crescent Avenue (locals call it "Front Street"). 
Spa
Relax and rejuvenate on Catalina Island at one of our day spas. Feel the stress melt away with a relaxing massage, facial or body scrub.
Beaches
South Beach, Middle Beach and Step Beach are public beaches and lie along Crescent Avenue, steps away from hotels, shops, restaurants, restrooms and recreation. Just beyond the iconic Catalina Casino is Descanso Beach, one of California's last private beaches with public access. 
Fishing, Kayaking, Paddleboarding
Exploring on the water is fun and exciting. Cast a line from the Green Pier or taking a fishing charter. Rent a kayak or paddleboard and explore the harbors and bays around Avalon.
Snorkeling and Scuba Diving
The crystal clear waters around Catalina Island are known as great spots for snorkeling and diving. Both are great ways to explore and to see the undersea wildlife around Catalina Island. Guided and self-guided tours are available. Some of our favorite snorkeling spots include Lover's Cove Marine Preserve, Casino Point Dive Park and the waters around Descanso Beach. 
Boat Rentals
Be the captain of your own ship. Rent a motorboat, jetski or paddle boat and explore the crystal clear waters around the Avalon Bay. 
Escape Rooms
Pirate themed immersive and interactive escape room experiences on Catalina Island are fun for all ages.
Hiking/Walking
For those who like to get out and explore on foot, there are several walking and hiking trails that are easy to do during your day visit to to Avalon. View a map of the Avalon hiking and walking trails.
Two Harbors
During the summer season, board the Cyclone boat for a 40 minute trip to the west end village of Two Harbors. Boating, water activities, beach, dining and hiking opportunities are available in Two Harbors.
Best Time to Visit Catalina Island
Anytime is the best time to visit Catalina Island. Summer is our high season, with the 4th of July being our busiest day of the year. The Fall offers summer like weather with many events and less crowds. Winter is a relaxing time with a quieter pace, cooler temperatures, but all of the great tours and activities.
Cruise to Catalina Sponsors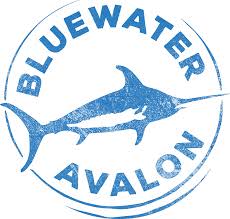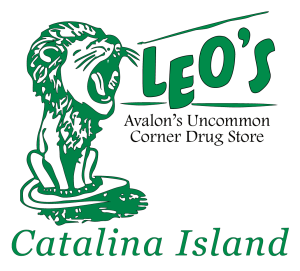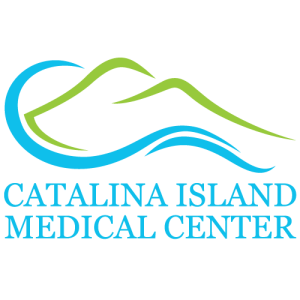 Get Social. Follow us on Instagram!
@LoveCatalinaIsland