The 50th Annual New Year's Eve Celebration is right around the corner. Here are 7 reasons you should attend.
1. The Venue is spectacular
Celebrate the arrival of the New Year in the famous Catalina Island Casino, with the world's largest circular ballroom. Step back in time to the era of Big Bands, as you enter this art deco palace. Take a stroll on the veranda, taking in the nights air as you overlook the beatiful Avalon Bay.
2. A chance to Get Fancy 
Who doesn't love an excuse to dress up. For gentlemen a coat and tie is required and black-tie is optional. For ladies, anything from evening cocktail wear to formal ball gowns goes. Come dressed to impress!
3. Dancing the night away
Musical entertainment is provided by The Perfect Event's Christien Anthony Band, featuring 9 incredible musicians, playing everything from Big Band music to contemporary & pop, to appeal to guests of all ages, along with DJ Izzy.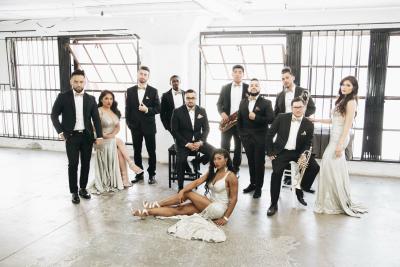 4. You'll be Well Fed
The gourmet dinner buffet prepared to the island top chefs includes fresh sea bass, hanger steak, pan roasted chicken; a variety of salads, roasted vegetables, mashed potatoes, pasta, along with decadent chocolate cake, and favorites like tiramisu and crème brûlée.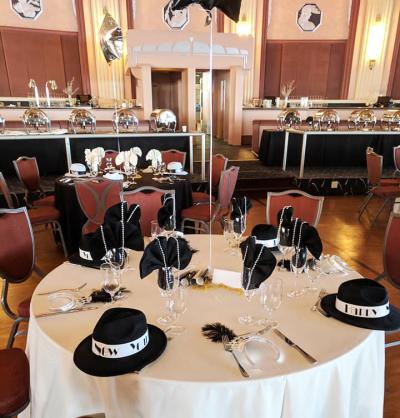 5. Time with Friends
Spending time with friends and making up for the times we were apart is priceless. Reconnect as you ring in the New Year and resolve to spend more time together in 2024.
6. There's a spectacular Balloon Drop
All eyes look toward the spectacular Tiffany-like chandlier as the crowd counts down to the New Year. At the stroke of midnight, hundreds of balloons decend on you and the revelers below.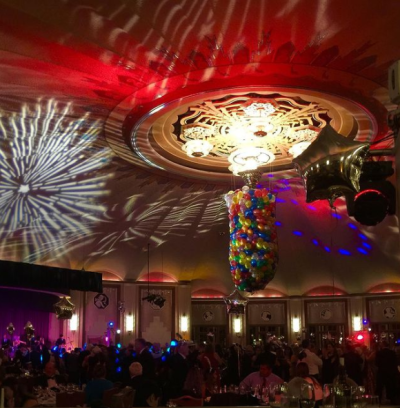 7. Catalina Island is the most beautiful setting
Catalina Island, the island of romance, is the most beautiful setting to say goodbye to 2023 and hello to 2024. Our hotel and lodging properties offer great deals on packages during the winter months. So spend a night or two in this picturesque island escape.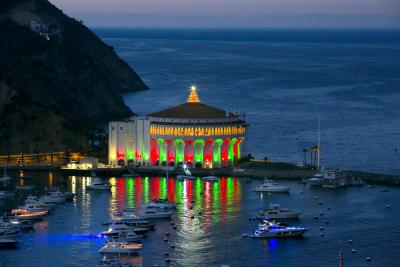 Find our more about New Year's Eve or book your NYE Reservation.