Catalina Connect
Carl Johnson - Owner Catalina Connect
Carl Johnson is the owner of CJMH Group, Inc. d/b/a Catalina Connect, a licensed Medicinal Cannabis Delivery Service, providing a long overlooked service to Catalina Island. Growing up in Avalon, and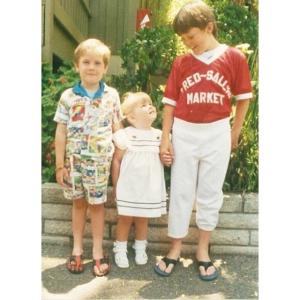 with Avalon considered a Service Community, he wanted to try to be of service to his community. Carl identified a need in the community and dedicated himself to finding a solution. Cannabis has always been a love and passion of Carl's, often pondering how to get Cannabis to the island while abiding by laws and restrictions of the state and county.
Carl's family has a long history on Catalina. Karl Elife Bernard Johnson emigrated from Sweden (with his brother who returned home) in the very early 1900s when the spelling of his first name was changed to Carl.  Once in California, he was told there was work on Catalina Island and moved to the island before he was 20.  Carl went to work for the Banning Brothers as a carpenter.  His future wife, Mary Elizabeth McHugh worked at the Hotel Metropole.  Their two oldest children, Florence Elizabeth and Carl Bernard, were born on the island in 1913 and 1914 (a third child Marion was born on the mainland due to complications).  The family lived near the site of the current Avalon School.  Later, Carl Sr. worked for Mr. Wrigley building the Spanish-style homes around town and was allowed to build one for his family on Marilla.  Carl Bernard Johnson Jr. married Jayne Alwilda Lewis and their three boys (William, Robert & Patrick) were born on Catalina Island.  Carl & Jayne opened Avalon Liquor Store on Catalina St in 1955 and their son, Patrick bought it in 1982 with his wife, Victoria.  Patrick and Victoria had three children; Shaun (born in Avalon) in 1981, followed by Carl in 1988 and Sabrina in 1990.
Carl was born in Long Beach as his mom was medevaced to St. Mary's Hospital.  He grew up in Avalon, active in youth sports, enjoyed Jr. Lifeguards and was a cadet his last year.  He stocked shelves at Avalon Liquor Store, worked at Cold Stone Creamery when they opened, becoming the manager during his senior year of high school.  Carl loved golf and worked at the Catalina Island Visitors Country Club, he also learned the barista trade at CC Gallagher.  He graduated with honors from Avalon Schools in 2006 and attended Moorpark College.  While attending college, he worked for Sodexo at Cal Lutheran but soon moved to Mesa, AZ to attend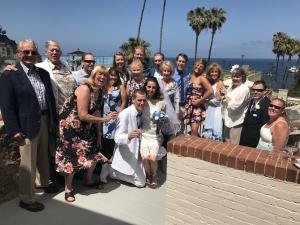 Mesa Community College.  While living in AZ he continued working for Sodexo at ASU until Aramark was awarded the contract and he continued his career with Aramark.  He took a break and moved back to the island to help with the family business.  He met his future wife, Cela Mocanu during this time.  Avalon Liquor Store was sold in 2011.  Diahnne, his Aramark supervisor had transferred to Illinois and offered him a position at University of Chicago as the manager of their food court.  He and Cela moved to Chicago for three years.  When Diahnne transferred with Aramark to Morehouse College in Atlanta, Carl and Cela made the move as well.  He worked at three universities in Georgia before returning to California in December 2016.  He established Catalina Connect in 2017 and it became operational Dec 5, 2019.  May 15, 2017 Carl and Cela were married at Overlook Hall; they plan to remain living on the island.
$10 Off Catalina Island Ferry
Hop onboard the Catalina Flyer for daily ferry service from Newport Beach to Avalon, Catalina Island in just over 1 hour.
Online reservations are now open!
A sparkling night of evening gowns, tuxedos, champagne, dining and dancing on Sunday, December 31 in the world-famous Casino Ballroom.