The season of giving is upon us. Give the gift of Catalina Island. Whether it's a t-shirt, ornament, momento, piece of art, tour, dining, or hotel stay, we have you covered. We've put together a list of local island shops and businesses that offer online shopping and gift certifcates.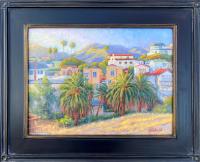 Afishinados Gallery. With a unique collection of art, apparel and décor, Afishinados offers a quirky array of ocean-themed merchandise sure to bring a smile. Supporting both local and regional artists, the gallery will ship anywhere in the continental United States.
Bay of the Seven Moons. Adorn yourself with one-of-a-kind jewelry carefully curated from around the world. Named for the native islanders' moniker for Avalon, Bay of the Seven Moons online store offers sparkling precious stones, jewelry and mystical charms as well as home décor.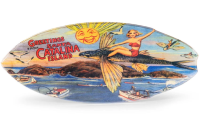 Catalina Island Museum for Art & History Store. Island visitors and residents have made the museum one of the top attractions on Catalina Island and its online store reflects the museum's dedication to the island's history and culture. Tile, books and jewelry, as well as art, Catalina Island décor and music will bring an irresistible reminder of the island to your home.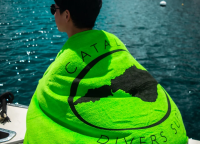 Catalina Divers Supply: Hats, t-shirts and sweatshirts are all available in the dive shop's online store. Even if you can't experience Catalina Island's underwater wonders, you can show off your love of the island.
Endemic Catalina gear: NDMK, one of Avalon's coolest eateries, offers a range of apparel on its online store, complete with free shipping for all orders over $60. Hats, t-shirts, windbreakers and more will show your love of Catalina Island.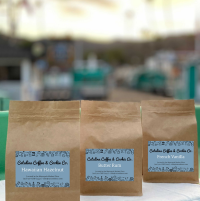 Reach out: Craving coffee from Catalina Island? A bag of coffee from Catalina Coffee & Cookie Co. makes a perfect stocking stuffer for the caffeine fiend in your life. Order online at catcookieco.com and they can ship anywhere in the country. 
Wish you had purchased that great sweatshirt from Island Threadz? Or some Catalina Island Cubs gear? Send an email to islandthreadz@yahoo.com and it can be sent to you. Even if they don't have an online store, many Catalina Island businesses are happy to ship items.
T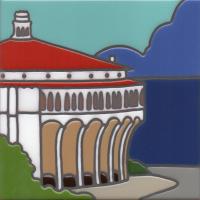 he Steamer Trunk: Reproduction of the famous Catalina tile, produced on the island from 1927-1937, can be found at this online store. Tile scenes of the Green Pleasure Pier, the Catalina Casino and the Chimes Tower can purchased, as well as tile patterns and other decorative designs.
An Island State of Mind: Latitude 33 offers a vast assortment of apparel, Catalina Island ornaments, books, posters and much more, as well as gift cards you can use in their stores once you return to the island.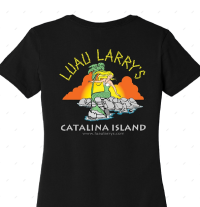 Missing the cool bars and unique watering holes on the island?  Luau Larry's offers bumper stickers, hats a various of t-shirts and hoodies that can be ordered online and shipped. The Marlin Club sells branded t-shirts, hoodies, hats and shot glasses.
Get ready for adventures: Most Catalina activities and transportation providers let you book in advance online or purchase gift certificates for future use.
Restaurants: Dine out at your favorite Catalina Island restaurant.
Hotels: Give a getaway to Catalina by purchasing a gift certificate for a future stay.
Catalina Island gift certificates: Can't decide or don't see your favorite businesses? Love Catalina Island offers gift certificates that can be redeemed at any of its member businesses.
Join us: Several local non-profits offer annual memberships, including the Catalina Island Museum for Art & History and the Catalina Island Conservancy. You can also donate directly to your favorite Island non-profit in a loved one's name, such as the Catalina Island Humane Society, the Catalina Island Women's Forum, the Catalina Chimes Tower Foundation and the Catalina Island Foundation.
Avalon PASS: Bought something from the island and not sure how you're going to get it to the mainland? The Avalon Pack and Ship Store provides packing and shipping services as well as business services and electronics.