Catalina Island Camps
Tom and Maria Horner
Maria and I got involved with CIC the year after we were married, in 1994. We've been at camp every summer since then (and hope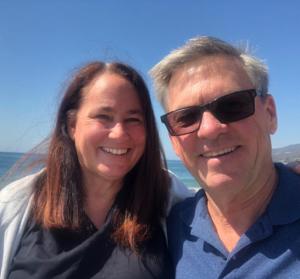 we get to be there this summer too!) Our family ended up buying out the previous owner of the camp in 1995.  We serve about 750 children in our summer program and about 3500 in our school year programs every year. 
The Horner's come from a lifetime of summer camp. Maria worked for the Girl Scout Council of Orange County through college as a counselor and later as the Director of Camp Joe Scherman. Tom was a camper, counselor and Director at Tom Sawyer Camps in Pasadena from 1967 to 1993.
Tom and Maria are actively involved in the American Camp Association, and as volunteers, have held numerous positions in both the local area and National organization.
The next generation of the Horner family includes Tom and Maria's son, Nick. Born in July 1996, Nick has spent every summer on the Island with his parents. He was a camper for nine summers and a CIT for two, before joining the summer staff in 2015. Nick graduated from Miami University in Oxford, OH in 2019.
Catalina Island Boys Camp was founded in 1922 by University of Southern California athletic director, Arnold Eddy and head football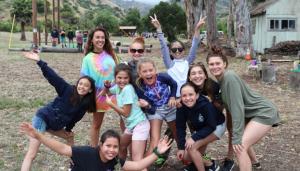 coach, Gus Henderson, on the former sheep ranch of the Howlands Family. For years, boys came each summer for eight weeks. Catalina Island Girls Camp was a separate camp at another location on the island until the 1970s when the two camps merged to become Catalina Island Camps. Today boys and girls come from the greater Los Angeles area, California, Arizona, Nevada and across the United States and many other countries for fun and friend-filled summers.